The IDMf Netlabel is honored to announce our 65th release -
IDMf065 VA
Out Now
---
---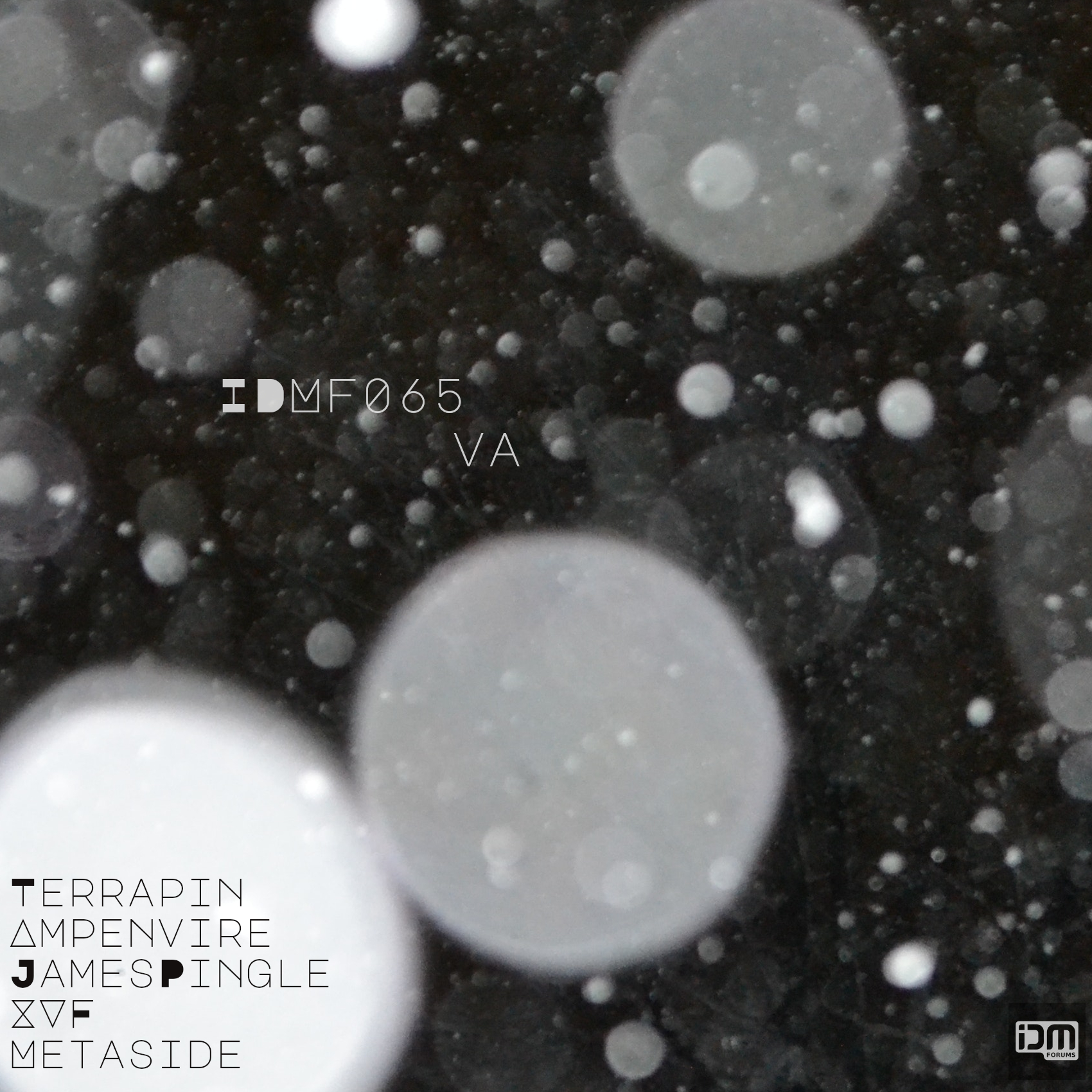 ---
Track List
Side A
Terrapin - Nocturnal Length
Ampenvire - Stunning
James Pingle - JP2
XVF - Higgs Paradox
Metaside - Automatic Man
Side B
Halogen - Length & Brecht
Permutated - Death By Nocternal Ray
Synaecide - Venom
Silent Strangers - Focal Shift
Toronto is Broken - Like You
Morphion - Mathematics
No Floors - Evruo
Silent Strangers - It Sees Through The Black
Anodyne Industries - Consigned To Obivion
Geelist - MA
XVF - Higgs Boson
Vlantis - The Automatic Man
Metaside - Kallisti
Metaside - Marame
Binary Pulse - Symmetrical Tree
---
The IDMf Netlabel contains a rich history of releases dating back to 2009's IDMf001: In Depth Melodics. The IDMf Netlabel and IDMforums have been inextricably linked since inception. IDMf065 represents our best effort to reintroduce the IDMf Netlabel Catalog to the current membership of the IDMforums and future members yet to come.
Here we have 5 artists who have sifted through the back catalog of releases, sourced samples from their favorite tracks, and combined, manipulated and transformed them into something new. It is impossible to represent every song from every release given the robust history of the catalog. However, these five songs when taken together present an accurate representation of the IDMf Netlabel Catalog from IDMf001 - IDMf064.
As a bonus we are including selected originals as a "side B" to this digital release. The past can give us clues about the future when we look. IDMf065 is a true representation of both.
---
Don't miss our 64th release IDMf064 Forms
---
IDMf065 is an IDMf Netlabel Production
Curated by - RFJ
Mastered by - James Pingle