Hey all,
I thought this would be a fun thread to talk about what goes on behind our artist names? I always found it interesting how diverse and out there some artist names are, and I'm often curious what the story is.
Jazzyspoon recently posted a long response regarding this question (maybe if he wants to cross post it here) and it got me wondering about all of yours.
In terms of mine, "city at worlds end", well - it's a bit of a funny story. When I started the project in 2005 I was looking around for all sorts of stuff. I knew I loved retro science fiction, and I knew I wanted to guide the project into some sort of narrative scifi universe.
A year prior, my old man took me to a random used book store, most of the soft cover used books were like 50 cents so I picked up quite a few. One of them was this: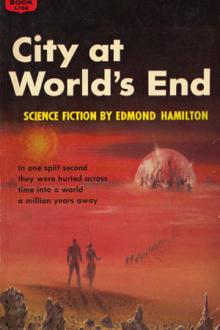 I love that book, it's a great read. I ended up dropping the apostrophe as I wanted my music to be many "worlds" rather than just about one world's end, so to speak.
Randomly enough, the same avatar I have today (I had no idea where it came from) happens to be a character race from "Dr. Who". Weird, right? Yeah. Total coincidence. I just happened to keep the cyberman avatar forever because I thought it was cool.
And then I started getting a lot of random comments from people like "Oh man, a Dr. Who fan! That's super rad!".
Some years and a google search later, I found out that there is literally a novel set in the Dr. Who universe called "City at World's End." what the hell?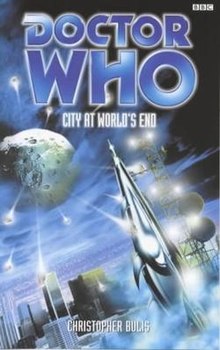 The books are totally unrelated. Somehow I happened to snag a Dr. Who avatar as the mainstay of my project, that also had a title that coincided with the a book from the same universe. Weird?
I still haven't hardly seen more than an episode of Dr. Who to this day. I should probably watch it, given the completely estranged cosmic coincidence.
Anyhow, that's my music moniker story. What's yours?