right so i decided to host a databending competition…why because free time and there are some users interested in this…
there will be no prize this is just for fun…
and who knows you might learn something new and add a new dimension to your music making right…so on with it
how to databend:
forgive me im a noob at this maybe someone has better info on how to implement databending into art but as for me honestly I just randomly cut and paste/copypasta some hexadecimal/ascii code in a text editor or hexadecimal editor…messing with the sequence of the code…or change some of the hexadecimal values (i dont actually know hexadecimal i just put in something randomly to change the code)
and then I use the import raw data feature in audacity or screenshot an image and resample it with harmor
also this:

how to capture the databent image:
after databending and image screenshot the result…then .convert image to bitmap using ms paint or whatever, import raw data into audacity encoding u-law, big-endian to get something that isnt white noise…feel free to play around with the file format or the encoding to get a variety of sound
how to capture databent audio:
i'd say record the output of your computer's soundcard using whatever…
a more in depth article on how to databend to get people started off
https://critiquecollective.com/2014/03/13/tutorial-on-databending-and-glitch-art/
also how to convert image files…the quick way ms paint…as pointed out in this article…

different file types will yield different results when converting image to audio or audio to image
fyi
you can either use an image source or an audio source to databend and resample it
so to start off with
here is a source image that you can use…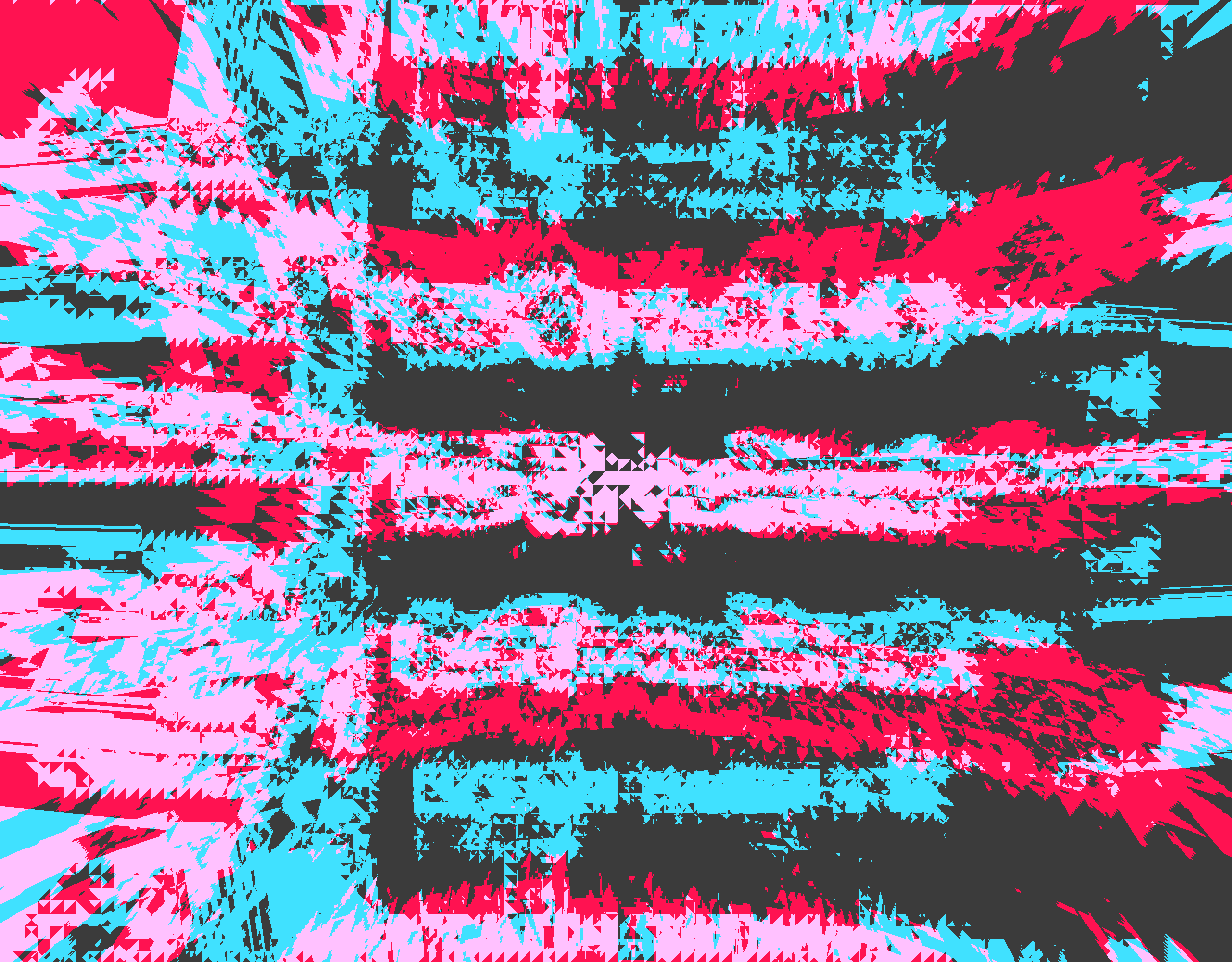 and an audio source to databend (i enabled downloads):

and a free hexadecimal editor i found
https://mh-nexus.de/en/hxd/
and a free online photoshop site

what is hexadecimal:
https://en.wikipedia.org/wiki/Hexadecimal
RULES FOR IMAGE
if you decide to databend an image:
post both the original source image(you can use any image) and the resulting databent image.

convert the databent image into audio… and post the resulting audio… keep in mind when converting image to audio that different algorithms will yield different results so experiment and go with the one you like the best when converting… (if you want you can use what i provided to start off with but I highly encourage those that want to do this to make their own databent image)…

resample the audio using whatever software you have at your disposal…( you can also use photoshop prior to resampling to make the image sound more interesting…)

incorporate your captured databent image, having now turned it into sound and resample it and turn it into a full cohesive track
RULES FOR AUDIO
if you start off databending audio
post the original sound, and then the resulting databent sound. get the sound by either importing raw data into audacity or by recording your computers output using whatever means.

convert databent audio result into an image and post it…(the quick way to do this is to use the spectral viewing feature in your daw and screenshot it)

(optional) databend the image or photoshop it or both

convert image back to audio, fsu resample it

incorporate the resampled sound in a cohesive track.
RULES X
you can also databend both audio and an image.
if you decided to do both just follow both sets of rules for Images and Audio…
ALSO:
you can also use synths and other samples but it has to complement the databent sound you created and resampled.
And you could databend other file types and convert into sound to create more samples that you can use to create a track…
all submissions will be decided via poll in a seperate thread…DEADLINE MAY 15th
cheers have fun guys

looking forward to seeing what you come up with databending stuff