Hi all,
If it's not the right place to do it, just erase my post, i'll cope with it.
So, here's my call …
FrequenceParisPlurielle is a small, independent French Radio built in 1992.
Built as an association, the Radio has always been independent.
According to the "1901" law, created by Waldeck Rousseau, Council President back then, any association must work on a "non-profit" rule to raise the subsidies from the government.
Today, the government is about to change this law.
So, on 1 side, the government don't allow you to make profit & on the other side, cuts the subsidies, meaning that the small radios are all gonna die.
This Radio has always had the goal to spread the mic for minorities, they fights for the "little" people, the homeless, the unemployed, the open-minded, the disabled, the feminists, the immigrants, the abandoned, the left aside …
Today, this Radio is about to die.
Help us to survive.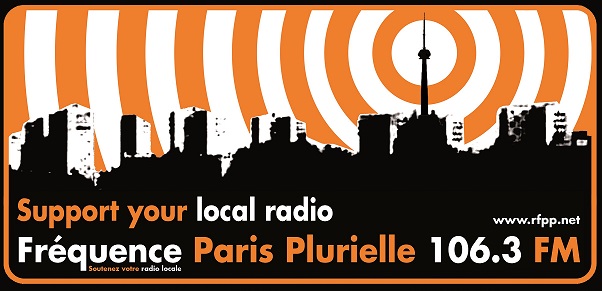 Found Raising for Fréquence Paris Plurielle Radio
Click the link, spread the word, maybe that's what the net is meant for …
Any amount, even 1 dollar, euro, the more people, the better help.