Here's something I've been working on for a while and finally finished!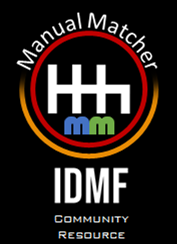 Direct Download Link: https://www.dropbox.com/s/xex5jv3ixbjfym2/Manual%20Matcher.xlsx?dl=1
What is this?
Well, it's a tool for your mastering process.
For those who aren't familiar, an EQ Matcher is a tool, typically in the form of a plugin for your DAW, which allows you to supply a reference track that you want your song to "sound like" (that is, have the EQ pattern of), and then it will either supply the guidance for you to make adjustments, or offer to automatically make the adjustments for you.
The downside is that EQ Matchers can be expensive.
Another downside is that you often don't really know what they are doing. It's a sort of "Magic Box" that does some stuff and you get an end result.
This is where Manual Matcher comes in.
Manual Matcher takes the EQ spectrum information from a reference track and compares that against the supplied EQ spectrum of your song and offers suggestions for adjustment.
Since the system uses a 31 Band Equalizer template to do the calculations, It also plots this all out on graphs so that you can see how close you get. That way if you find that you need to fine-tune the EQ of your song a bit more (which is typical), you have something to base your adjustments on.
The instructions are included in the calculator.
If you have any questions, by all means please ask away!
One of the advantages that this has even over most EQ Matching plug-ins is that you can build your "ideal" reference track (called a "Seed" in the calculator) from up to three different reference tracks.
That way if you find, like myself, that you like the low end from one track, but the middle from another, and the high end from yet another, you can freely mix them together.
This is also pretty useful if you want to make an album and make all of your tracks the same EQ style and balance across the album.
In this case, you might choose one of your album's songs as the reference track (seed) for the rest of the songs.
NOTE: This tool relies on you using Audacity. Make sure your Audacity Spectrum Analysis is set to a size of 32768. A reminder is noted on the SEED BUILD tab of the calculator. The 31 Band Equalization suggestions that the calculator makes are based on the frequencies that Audacity has in the Equalizer effect. (You can use your own equalizer just as well, but unless it's a 31 band with the same frequency adjusters, the results may differ).
Hope this helps some folks!
As mentioned, let me know if you need any help and I'll do my best to lend a hand.
OH, also.
The file is large, coming in at 10.5 Mb, so it may take time to load, and switching to the DETAIL CHART or the SEED BUILD CHART may stall a bit sometimes.
ALSO ALSO
By default, the file is locked and allows you only to edit where you need to make adjustments and enter data. This is to protect so you don't accidentally mess things up.
However, for those who want to play around, by all means, feel free. Just open up the protection section in excel and enter the password "admin" to unlock the full access (note: some tabs are hidden, so you'll have to unhide those extra tabs if you want to poke around at the calculation engine).
Cheers,
Jayson